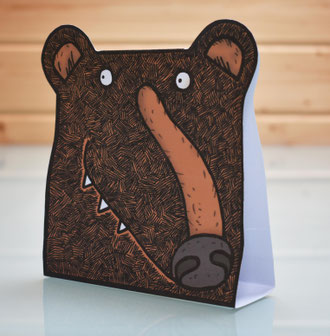 Here is one of my brand new 3D Creature cards. I designed them earlier this year at the beginning of spring. I decided to start with four designs, two wild creatures and two creatures that live in the home. Which I have many of! So I designed a Border Collie and a cat.
I'm so pleased with the results and I'm planning to add to the range.
So watch this space...